Pinkerton is a remarkable canine research assistant working in China with my good friend Joe Orkin. Over the past couple of years, Pinkerton has assisted Joe as a scat-detecting dog specializing in gibbon scat. Training dogs to detect scat is hard work and involves a close special relationship between researcher and canine. The results, however, are worth it. With his superior sense of smell and his unfailing worth ethic, Pinkerton finds precious samples the rest of us would have no chance of detecting!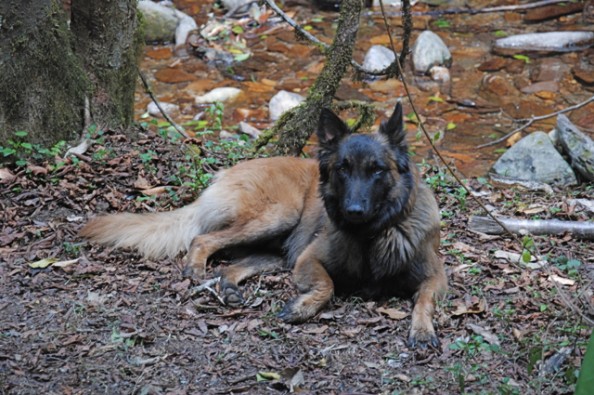 Joe's fieldwork is now drawing to a close and Pinkerton is nearing retirement. Unfortunately, however, transporting dogs halfway across the world is expensive and Joe needs your help sending Pinkerton to a well-deserved retirement in the U.S.A.
Please consider helping out Joe and Pinkerton. Follow the links below to donate and to read more about Joe and Pinkerton.